With 500 million+ users on Instagram each day, more and more consumers are now looking online to find their next meal and there's greater potential than ever to market your business to a massive connected audience. How? Vantage Social offers a full suite of services designed to present your business in the best possible light – we can mix and match services to tailor a custom package to suit your specific requirements. If there is something you need and it's not on the list, please don't hesitate to reach out to us and we'll see what we can do!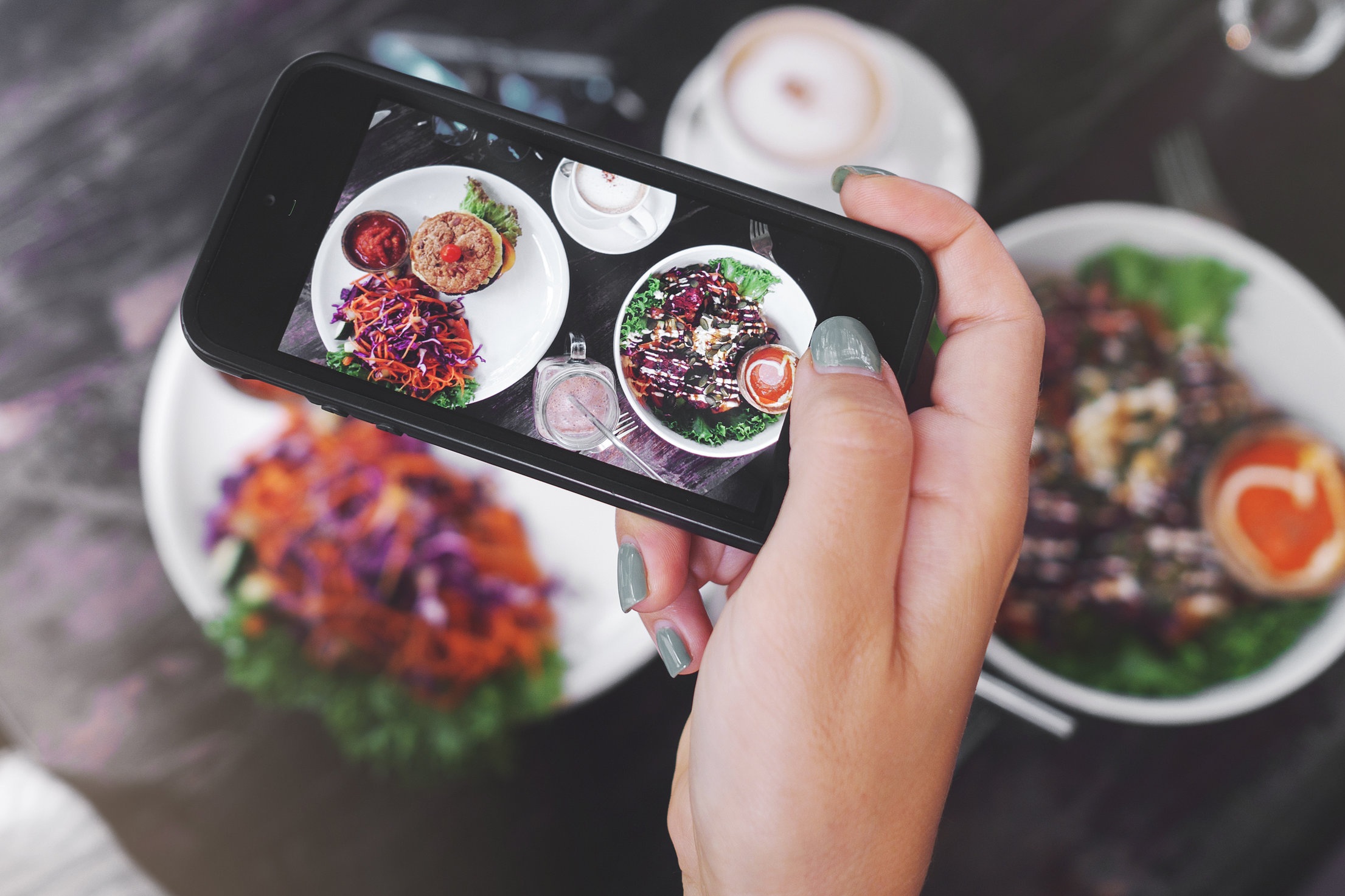 With an eye for design and a proven growth strategy, we can set your business apart from the competition. We'll manage your accounts by engaging with potential customers, preparing and posting high-quality content with optimised captions and hashtags at the best time for results. [Read More}
Instagram/Facebook Advertising
One of the most effective paid marketing tools to rapidly place your business in front of your target audience. We create striking Instagram and Facebook ad campaigns optimised for results.
With Instagram now hiding likes for all users in 7 different countries, including Australia, the importance of consistently beautiful, high-quality content is of utmost importance. Vantage Social offers photography and videography services to show off your business in the best possible light. [Read More]
Studies have found that influencer marketing delivers 11x ROI compared to traditional digital marketing [Source]. Our unique relationship with many of Sydney's top food bloggers means we're able to carefully select those best suited to promote your brand. This is one of the most successful and cost effective strategies to reach new customers.
Vantage Social will establish and continually update your presence on major hospitality platforms such as Zomato, Yelp, Google Business and Trip Advisor. This also involves maintenance of your online reputation by managing feedback in the form of customer reviews.
A beautiful and functional website, which is consistent with your branding is crucial for your online presence. Our in-house web designers can create a stunning website through major builders and hosts such as Wordpress, Squarespace, Wix and Shopify.